Whitepapers
At Omega, we're committed to providing high quality industry research and insights.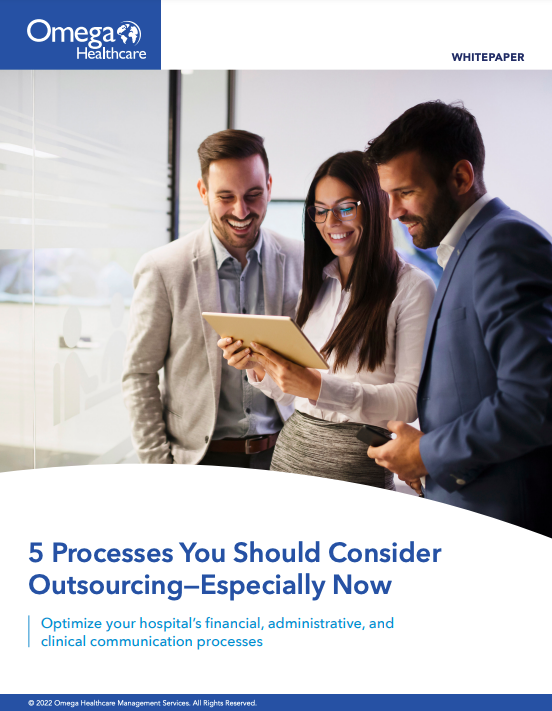 5 Processes You Should Consider Outsourcing—Especially Now
Optimize your hospital's financial, administrative, and clinical communication processes. Review this white paper to learn five processes that are beneficial to outsource, along with recommendations about what to
look for when choosing an outsourcing partner.
Read more