RCM Leaders Share Top Concerns. Survey Reveals Focus on Outsourcing to Improve Bottom Line.
RCM Leaders Share Top Concerns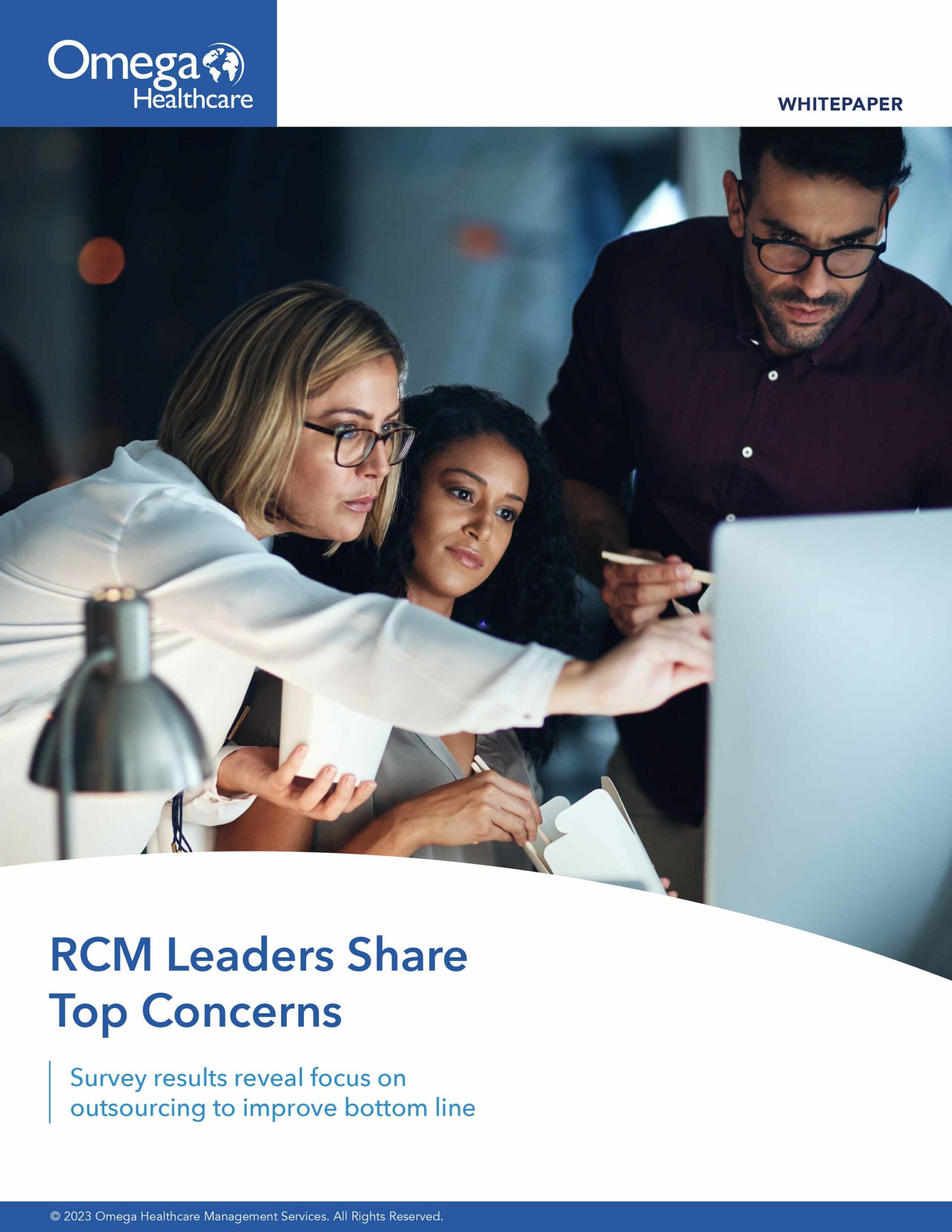 Survey results reveal focus on outsourcing to improve bottom line
To find out which areas revenue cycle leaders are focusing on over the next 12 months, Omega Healthcare partnered with Eliciting Insights, a healthcare market research company, to conduct a survey of revenue cycle leaders from across the country. The majority of the top challenges reported in the survey involve business office processes like claims management, billing, payment posting and reconciliation, A/R management and collections, denials and appeals management, underpayment analysis and recovery, and physician coding and documentation improvement. These areas represent significant opportunities for evaluation and optimization.
But with revenue cycle leaders and office managers already being asked to do more with less, finding the time with which to identify areas that need improvement and finding the resources to develop and implement improvement plans can seem like an overwhelming undertaking. According to our survey, many are turning to outsourcing.
Download the white paper to understand the industry dynamics at play with core revenue cycle functions, and which ones RCM leaders currently outsource or are considering outsourcing.