Optimize your hospital's financial, administrative, and clinical communication processes.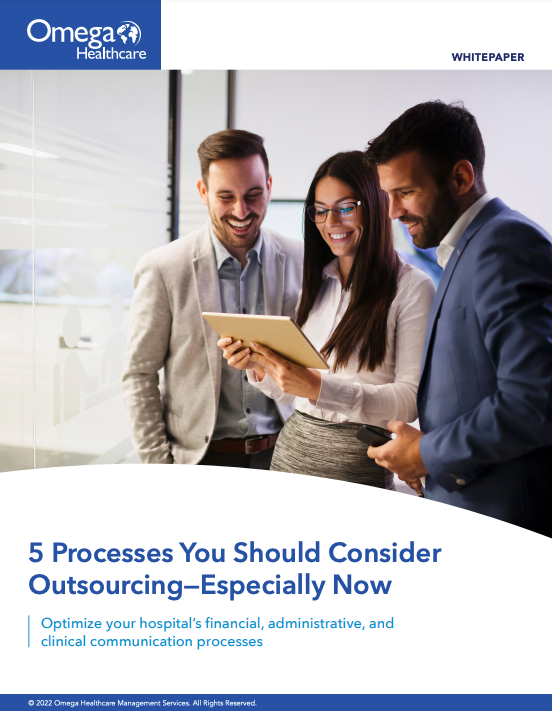 The journey to post-pandemic recovery is likely to be a long one and filled with much uncertainty. However, one thing is certain: Health systems and physician practices are going to need to embrace innovation and creative thinking in order to be successful.
A great place to start is to identify processes that may benefit from outsourcing but that you may not have considered in the past. Following are five processes that are beneficial to outsource, along with recommendations about what to look for when choosing an outsourcing partner.
Download the Whitepaper
The road to financial recovery is going to be challenging, especially considering the growing staffing shortages so many organizations are facing. Outsourcing these five processes is a great way to mitigate these challenges and make the journey more successful with less effort.