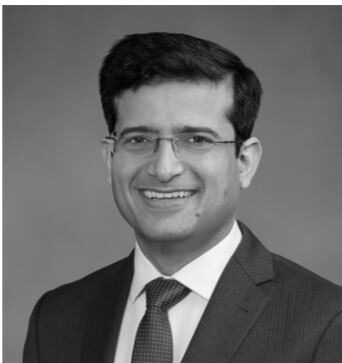 Harsh Nanda
A sought-after board member, Harsh currently serves on seven boards of directors, including Omega Healthcare, Digital Management, Infostretch, Slickdeals, Trader Interactive, and Qmetry. These companies operate in a wide range of industries from digital strategy and transformation, to IT and services, to hospital and healthcare, computer software, online media, and marketing and advertising.
He has earned degrees in computer science and engineering from the Indian Institute of Technology Delhi in 2000, in computer science from the University of Maryland in 2002, and an MBA from the Stern School of Business at New York University in 2007 where he was a recipient of the Dean's Award for academic achievement.
Harsh worked at Microsoft and Microsoft Research prior to joining investment banking firm Goldman Sachs in 2007. Starting as an associate at the firm, he is currently a partner in Goldman's Corporate Equity Group within Asset Management.