Dr. Guruvayurappan PV (Guru), Chief Human Resource Officer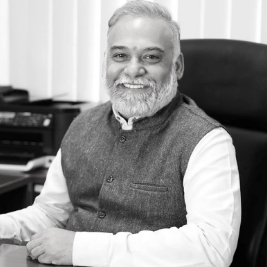 Dr. Guruvayurappan PV (Guru)
Guru, an ICF Certified Professional Coach (PCC), certified Strategic HR Leader, Fellow – Institute of Directors (FIOD), and Doctor of Excellence in Management (HC) specialized in Organizational Development and Organizational Behavior. He has been instrumental in launching key strategic change management initiatives over many years for Omega Healthcare.
Guru holds a post-graduate degree in Industrial Relations & Personnel Management and a Diploma in Training & Development from ISTD. Before joining Omega Healthcare he has played crucial roles as Head HR of Paramount Airways and Cross-domain / Manager HR – BPL Group and Senior Manager – Employee Relations @ Allsectech where he was well known for his workforce planning, employee relation, Industrial relations, regulatory compliances, culture building, and niche talent acquisition that helped business to focus on bottom-line and top-line thereby transforming employee satisfaction and creating a strong impact on revenue.
Guru is a life member of the Bengaluru Management Association (BMA), National Institute of Personnel Management (NIPM), Indian Society for Training & Development (ISTD), and the National HRD Network (NHRD).