On Demand Webinar: Sep 2022 The Changing Landscape of Telemedicine
Join our experts as we explore The Changing Landscape of Telemedicine On Demand which was telecasted on 20th & 21st Sep 2022.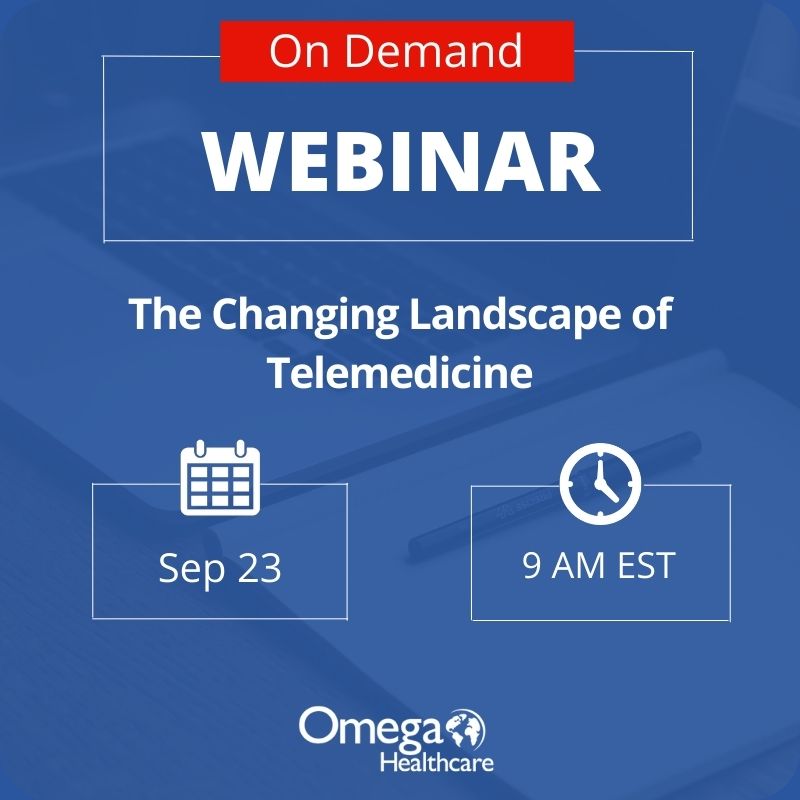 Join the Omega Education Team as we review the evolving changes of Telehealth during the COVID-19 Pandemic as compared to today. We will provide an overview of Telemedicine guidelines, summarize the impact of COVID-19 on changes to Telemedicine, and discuss resources available to create a successful Telehealth program. The webinar is designed to provide education that is valuable to coders and auditors in the physician arena.
This webinar will provide coding discussion specific to:
Standards of care
Benefits/Barriers of Telemedicine
Billable Telemedicine services
Synchronous Telemedicine
Types of Telehealth
Changes to Telemedicine during COVID-19 pandemic
Modifier 95
1135 Waiver Changes
Telehealth Benefits Expiration
COVID-19 Exceptions
Mental Health Telemedicine after COVID-19
Webinar Speaker
Kitty Dugre, CCS, CDIP  –  Omega Healthcare Educator/Auditor
Sandra Pedersen, CPC, CEMC, CPMA – Omega Healthcare Educator/Auditor
Please click here to download an important note on the webinar.