On-Demand Feb 2023 Tumor Talk - What's New in 2023
Join our experts as we explore Feb 2023 - Tumor Talk Live Webinar - What's New in 2023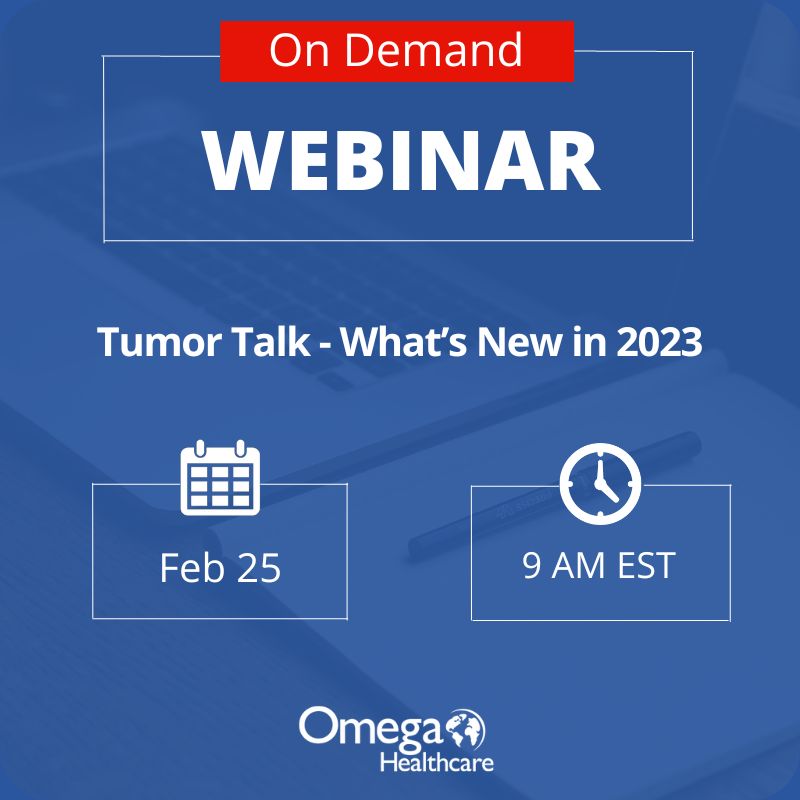 Join the Omega Education team as we highlight what's new in 2023 utilizing various case scenarios.
​​​​​If you are not a CTR, please check with your accrediting agency to determine if they accept CE hours from NCRA.
Webinar Speaker : Janet Vogel, CTR Compliance and Quality Auditor/Educator-Cancer Registry
We look forward to having you or a member of your team join us for Tumor Talk On-Demand webinar Available from Thursday, Feb 25, 2023 – 9 AM EST onwards
To download the Handouts & Q&A, please click the links below.