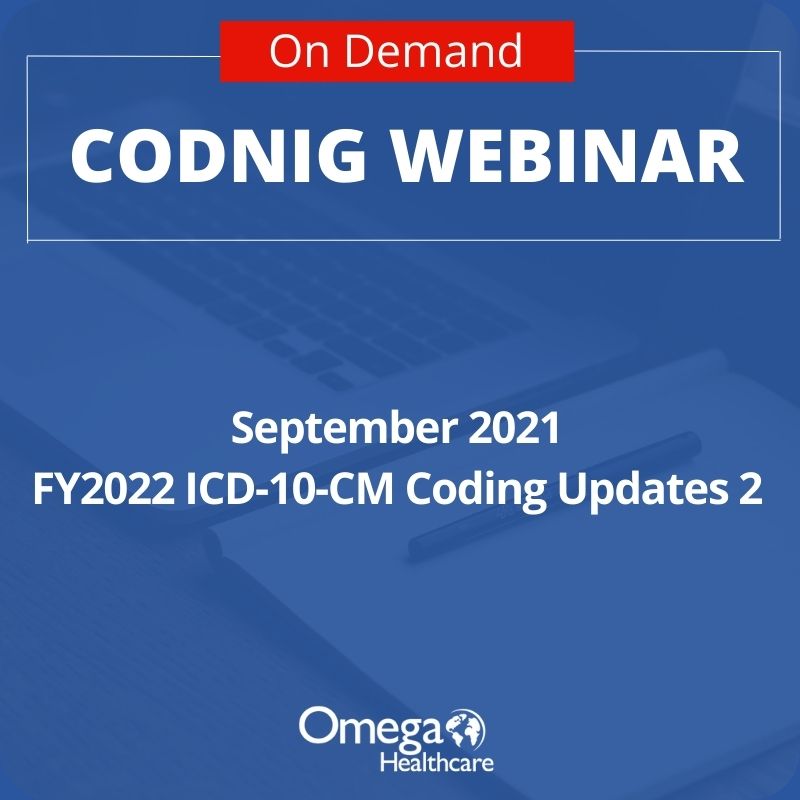 Webinar Title – Coding Webinar – September 2021 PCS
Join the himagine Compliance team as we review the FY2022 ICD-10-PCS Coding Updates. During this webinar, we will review new and revised PCS Coding Guidelines, changes to the Medical & Surgical sections, Administration section, Measurement & Monitoring section, Extracorporeal Systemic systems, imaging section, and the new Technology section. This webinar will provide education on hospital-specific procedure code changes for FY2022.
Learn new codes as we uncover new technology including:
• Cardiac Indigo System
• Castor aortic stent
• Wireless pulse oximetry
• Pure-Vu colonoscopy technique
• Coflex Interlaminar Stabilization device and more.
CEU certificates will no longer be provided for on-demand webinars.
To view the webinar again, download the slides or Q&A, please click links below.