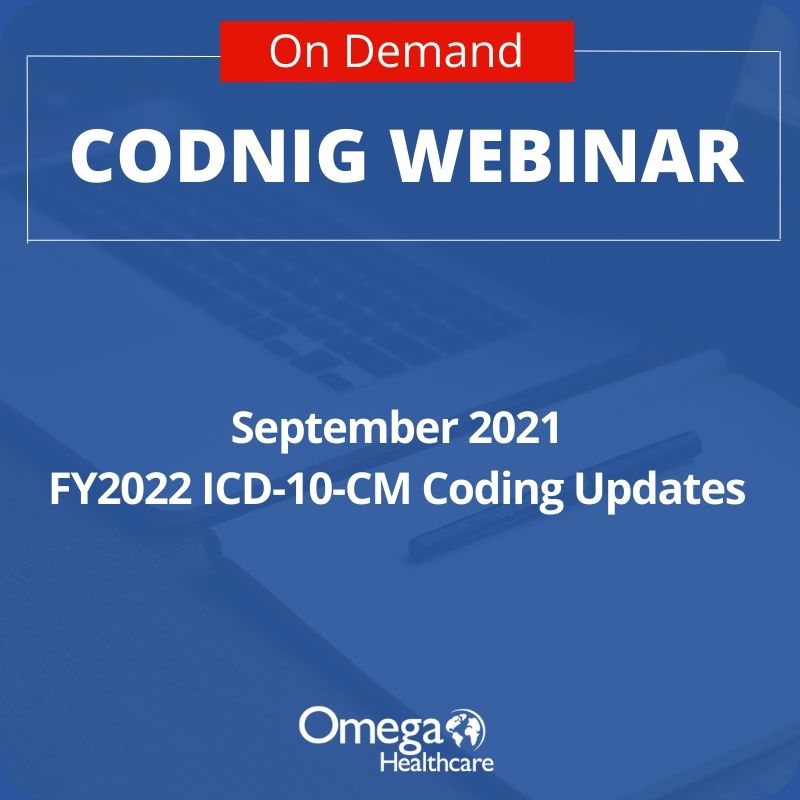 Webinar Title – Coding Webinar – September 2021
Join the himagine Compliance team as we review the FY2022 ICD-10-CM Coding Updates. We will review new and revised General Coding Guidelines, Chapter specific guidelines, and ICD-10-CM updates from each chapter. Discussion to include revisions to guidelines on HIV codes and COVID-19 guidelines. We will also discussion the new guidelines on multi-system inflammatory Syndrome, Social Determinants of Health and new Outpatient guidelines. Discussion includes revisions to Diabetes and pressure ulcers guidelines. This webinar will provide education on specifics related to physician and hospital specific diagnosis code changes for FY2022.
CEU certificates will no longer be provided for on-demand webinars.
To view the webinar again, download the slides or Q&A, please click links below.