February 2022 Coding Clinic Updates 4th Q2021- L1
Join our experts as we explore Feb 2022 - 4th Quarter 2021 Coding Clinic updates.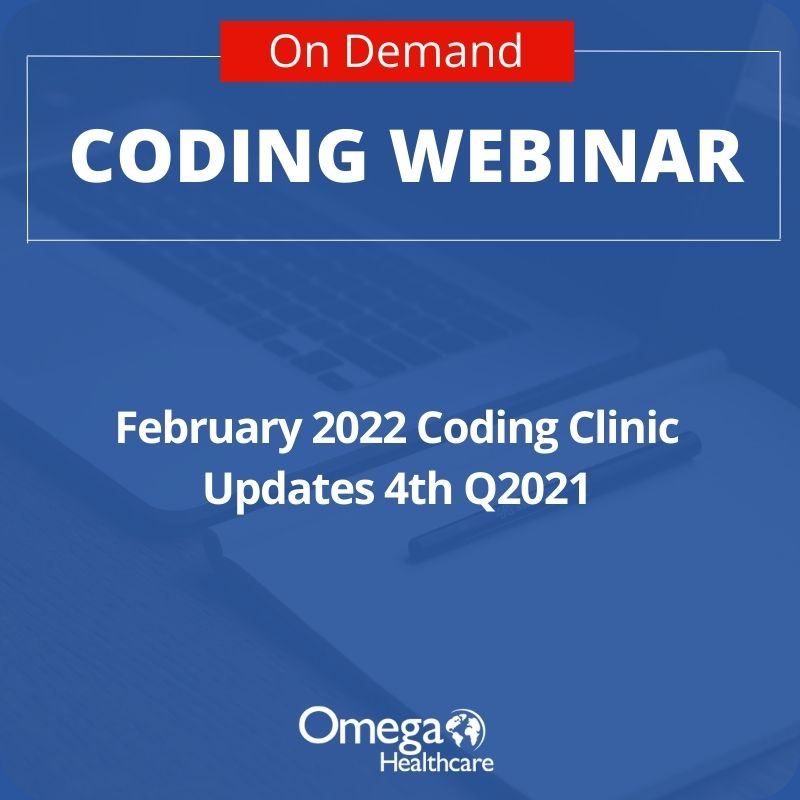 Join our experts as we explore 4th Quarter 2021 AHA Coding Clinic Advice and COVID-19 Updates. This webinar will provide an in depth look at understanding the anatomy & physiology behind hot topics discussed in the 4th Q Coding Clinic. We will provide a detailed approach on each topic to include definitions of conditions, review of typical signs/symptoms, and related coding options. This webinar will provide education with case scenarios on specifics related to various ICD-10-CM diagnosis and ICD-CM-PCS codes. We will also provide guideline updates on COVID-19. This content is essential for coders and auditors in the facility and physician arena.
This webinar will provide illustrations related to coding:
Acute Flaccid Myelitis
Newborns Affected by Maternal Group B Streo Colonization
Thrombocytosis & Essential Thrombocytopenia
Traumatic Brain Injuries
Depression
Non-Suicidal Self Harm
Coronary Intravasuclar Lithotripsy
Staged Hepatectomy
Shoulder Hemiarthroplasty
Ultrasonic Surgical Aspiration of Brain
COVID-19 Updates
To view the webinar again, download the slides or Q&A, please click the links below.