Webinar Title: January 2022 CPT Code Updates
Join us as we review the 2022 CPT code changes. We will provide a glossary of symbols specific to CPT codes, an overview of the three CPT categories and highlight guideline changes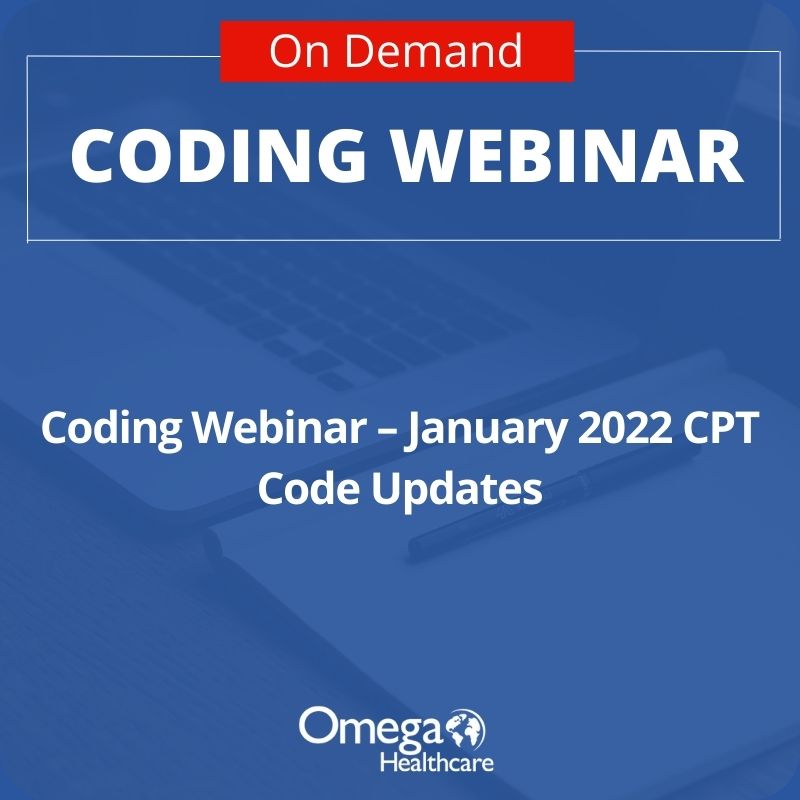 Webinar Title –
January 2022 CPT Code Updates
Join the himagine Education team as we review the 2022 CPT code changes.   We will provide a glossary of symbols specific to CPT codes, an overview of the three CPT categories and highlight guideline changes specific to each section to include revisions, deletions, and additions to CPT codes for Anesthesia, physician E&M, and Surgery.  Illustrations will also be provided for better understanding of the surgical sections of Integumentary, Musculoskeletal, Cardiovascular, Digestive, Urinary system, Male/Female Genital system, Nervous system, Eye/Ocular Adnexa, and Auditory system. We will also review changes in Radiology, Pathology/Lab, Category III codes and COVID-19 related CPT codes. This content is essential for outpatient facility and inpatient/outpatient physician coders and auditors for success in 2022. 
This webinar will provide illustrations related to coding:
E&M Codes

Chronic care/complex care

Principal care

Split (or Shared) Visits

Anesthesia codes for Neuromodulation

Arthrodesis

Endovascular stent repairs

Drug induced sleep endoscopy

Periurethral transperineal adjustable balloon

Laser Interstitial thermal therapy

Drug-eluting ocular stents

COVID-19 Vaccines
To view the webinar again, download the slides or Q&A, please click the links below.