Dec 2022 Tumor Talk Live Webinar - Testicular Cancer
Join our experts as we explore Dec 2022 - Tumor Talk Live Webinar - Testicular Cancer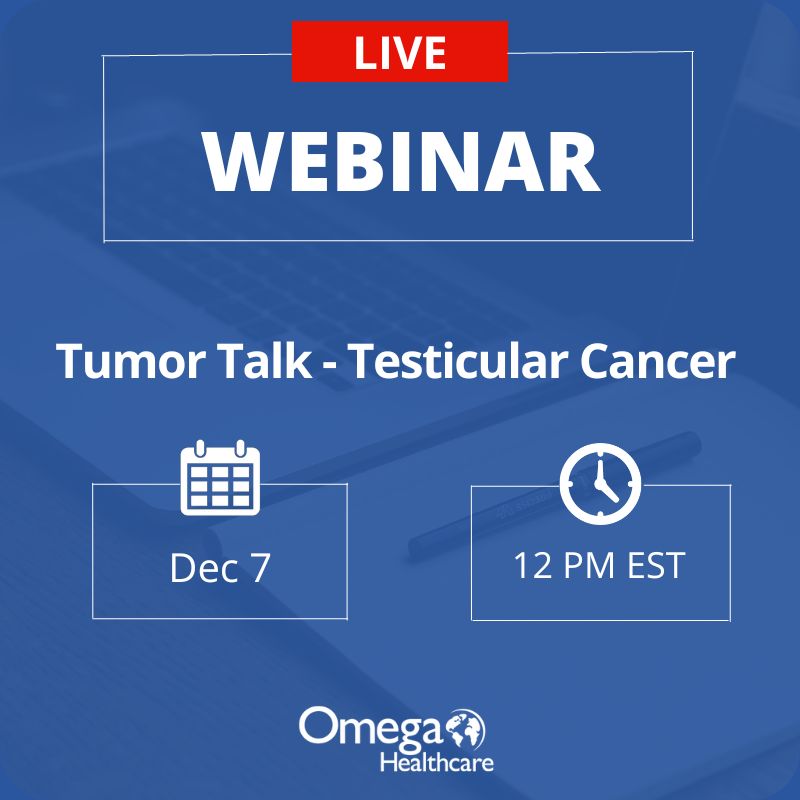 On popular demand, we are having another live tumor talk session on the topic of Testicular Cancer by Janet Vogel.
Please register for the live event if you missed it last time.
Join the Omega Education team as we highlight some of the challenges of abstracting testicular cancer utilizing various case scenarios.
​​​​​If you are not a CTR, please check with your accrediting agency to determine if they accept CE hours from NCRA.
Webinar Speaker
Janet Vogel, CTR Compliance and Quality Auditor/Educator-Cancer Registry
Omega Healthcare
Click here to join Omega Healthcare/himagine Facebook Cancer Registry Society.